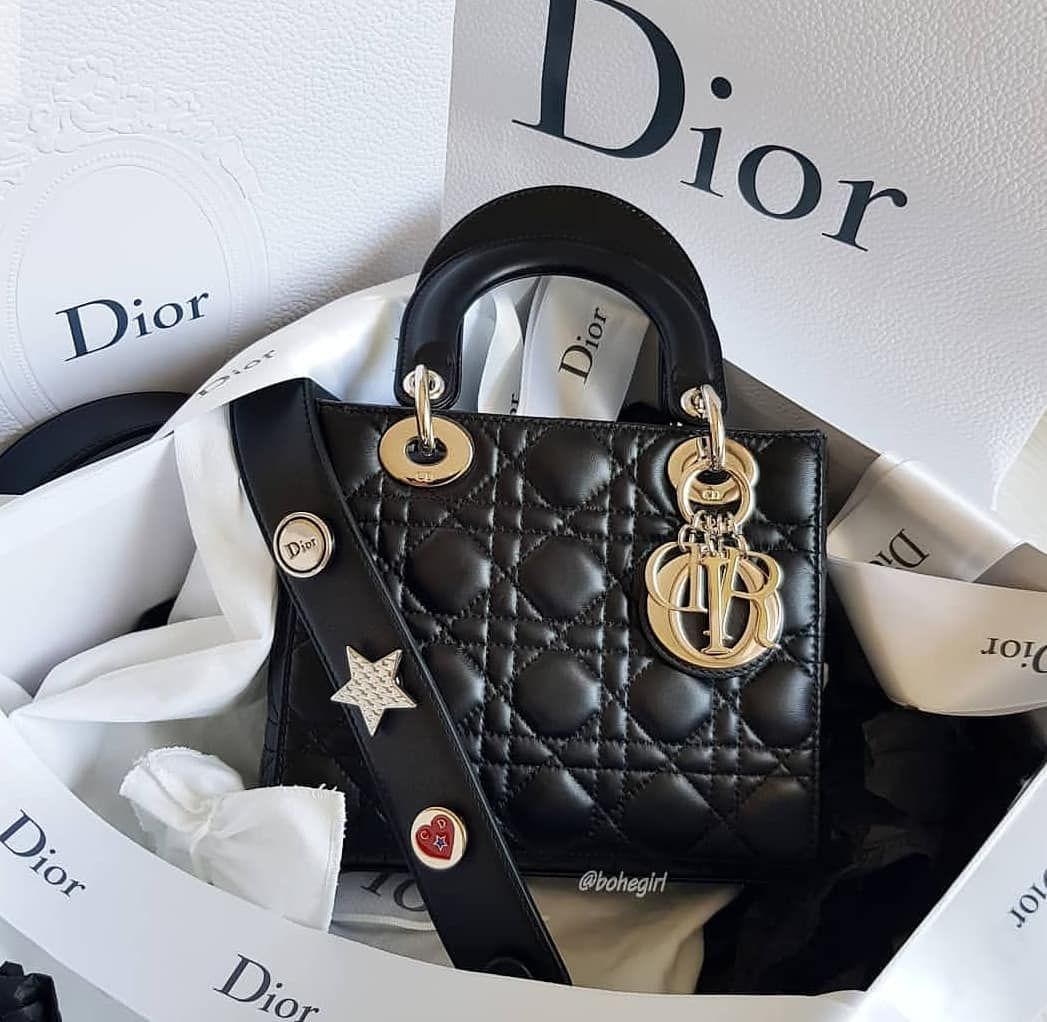 How to choose your first luxury handbag?
Has luxury handbag fever finally got the better of you? Don't panic, we've put together this guide to help you. The purchase of your first luxury handbag is a thrilling experience with a nice little treasure at stake. On your marks, are you ready? The world of luxury is waiting for you: here are some practical tips for choosing a designer handbag.
It's not a good idea to rush into buying your first luxury handbag. Because you're buying an accessory that will be in your wardrobe for years to come, you might as well take a step forward. Let's get the basics out of the way!
One of the main advantages of choosing a branded bag is that you can choose a model that suits you. That's why you should put your style and personality at the heart of your choice. Are you a woman who never hesitates to break the codes with extravagant notes? Or do you define yourself as a person with classic taste who relies on solid values and who values finesse above all else?
Know that there is never a right or wrong style: it's all a matter of taste! The world of fashion is still a pleasant place where discretion meets eccentricity without getting into any conflict. It's up to you to define your style and stick to it when buying your very first luxury handbag!
Contrary to popular belief, designer bags are not always as unaffordable as they seem. Ask yourself: "How much am I willing to pay for a designer handbag that is durable, very pleasing to the eye and much more refined than the cheap bags that sell in Kiabi or H&M?
Buying a top-of-the-range bag is never easy, but consider it an investment in a high quality accessory and a long-term one at that! Indeed, renowned designers only use selected materials to design their bags in order to promote the longevity and unique look that is the DNA of branded bags.
The major fashion brands compete to offer designer handbags that will capture the hearts of those who love quality accessories. While it will not be possible to list all the brands of luxury bags, we can offer this list with the big names:
Chanel Chanel: The darling of Hollywood stars, this brand is known for a few signatures that never fail: the incredible suppleness of the leather, the quilted finish, the gold or silver chains that embellish the models and, of course, the famous metal closure that distinguishes Chanel handbags.
Gucci Dionysos, Boston, Marmot and Soho Disco, these four Gucci bags have made the brand's reputation. A special note for each model, which proves the creativity of this brand.
Hermes Of all the Hermès bags, the Birkin has made a name for itself as the most expensive handbag in the world, which is only natural given that it is finely embellished with gold and polished silver. This model alone demonstrates the luxury that comes with the brand.
Prada Prada: Easily recognisable by a silver triangle with the brand name engraved inside, Prada's designs are simple and classic. If you like plain, sober and elegant accessories, turn to Prada bags.
Dior Christian Dior's legacy is seen in the original bags with their daring design. Conformity to the norm is out of the question: extravagance remains the watchword for Dior bags.
Céline The discretion of a luxury bag with a minimalist charm is what defines Céline's bags, which easily convince those who want a well-balanced originality.
Michael Kors Michael Kors bags are particularly popular with fans of the modern look, and are in the news for the variety of models the brand offers.
Now it's time to choose your top brand handbag from the plethora of offerings on the market. Now that the basics are set, all you need to do is make your choice.
Timeless luxury handbags are generally the so-called "classic" models. These include plain shoulder straps, sleek shoulder bags, regular patterned bags and tote bags that are virtually unadorned. These discreet but elegant designer bags are generally versatile: they blend in with any style of clothing.
In a completely different register, we have the original luxury bags that break the norm. Crazy shapes, unusual patterns, original colour combinations: there is no limit to the imagination of designers who do not hesitate to go beyond the ordinary. Of course, these extravagant luxury bags are designed for a specific occasion.
When you buy a designer handbag for the very first time, it's not uncommon to want to take it out only for special occasions. If this is the case for you, look to designer clutches and luxury minaudieres to add a chic touch to your outfit. With plenty of sparkle and shine, these designer handbags designed for events where elegance is the order of the day will light up your day - and that's just the way it should be!
On the other hand, if you want a luxury handbag for everyday wear, you'll need a less extravagant, more discreet model without lacking in tone and originality. From small, casual shoulder straps to large tote bags that can accompany you to work or on a trip, and luxury shoulder bags, the choice is yours.
You like a brand, a designer, its style, its DNA, so show it!
Of course, you don't have to bring out a flashy bag. Just find a model where the logo is clearly visible, where the material exudes finesse and quality, and where the finish reflects the age-old know-how of the iconic brand you have chosen.
Now that you have all the cards in hand, make buying your first luxury handbag a memorable experience!