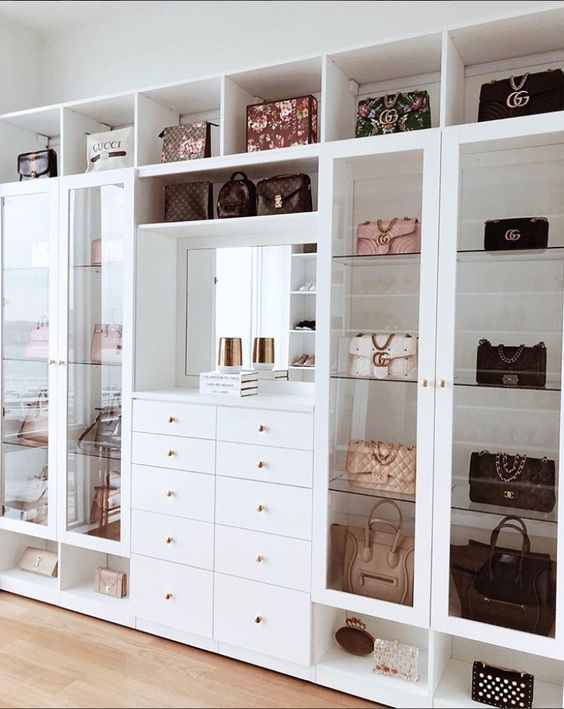 Which luxury bag are you?
Ah, luxury bags! An indispensable accessory with such a complex choice. The choice of a bag can be a very complicated operation. Which bag to choose? For which occasion? Which bag best suits my body type? Which bag would go best with my clothing style? You've probably asked yourself this question more than once.
Perhaps to identify which bag to take with you in your dressing room, or to make sure you make the right choice when shopping.
Whatever the reason, don't panic, you're in the right place! In this mini-guide, we share with you our expert advice to eliminate all doubts and find the luxury bag that best suits you.
In order to choose the bag that best suits you, we will use two criteria: your appearance and the occasion for which you wish to wear or treat yourself to a luxury bag. Several bags may result from our suggestions, so don't worry about that. The idea here is to narrow down your selection palette as much as possible, to make it as easy as possible for you. Let's start with body type.
Stage 1
Highlighting your looks
Small or large? 
Short people like bags that give them height, or that subtly blend in. In either case, we recommend small bags that will fit your small figure perfectly. Choose subdued colours to match your outfit, so as to emphasise your natural charm. If you're looking for height, shoulder bags or slings would be perfect.
Tall people, on the other hand, prefer to show off their height, to express a kind of transcendence over the average. If you fall into this category, a large handbag is what you need. Whether it's a caba, a maxi bag or an oversized one, the main thing is that it's big. By "dominating" a bag like this, you show your ability to take charge. As for the colours, whether they are warm or cool, this will depend on your usual style of dress.
Round or Skinny?
Ladies with curves, why not show them off? Down with bags that give you extra volume. The best choice for you would be a well-structured bag, with a clean shape, square or rectangular, with a handle to add presence. Insist on bright and charismatic colours (black, red, blue, ...), without going overboard of course.
For our friends with the perfect figure, without the intention of making jealous, you have the right to treat yourself. Handle or shoulder bag, mini or large, your choice is wide. But avoid bags that are too big, as they could detract from your figure and your outfit. Choose delicate or not very bright colours, so as not to overshadow your figure, which you should also emphasise.
Step 2
Prioritise the opportunity
Work or daily life? 
At work, unless you're a hardened rebel or have a grudge against your boss, the ideal bag is plain, neat and stylish, in keeping with your company's dress code. The ideal bag would be a satchel, both practical and classy. You can still go a bit wild with other styles of bag, as long as it's neat and you don't overdo it.
This also applies to business meetings and job interviews. In the first case, you can even choose bright colours to stand out and "take over" the situation.
In everyday life, you know, you really have a choice. Since you don't have any constraints, and you'll probably have to put a little bit of everything in it, choose a medium bag. Not too big, not too small. Not too fancy, not too casual.
Brunch or party?
Sunday brunch is confirmed! For this occasion, a trendy, classy and even a little extravagant style is allowed. Let's have some fun, ladies.
After an evening of drinking, you don't want to be late finding your bag and jumping into a taxi. You don't want to be burdened with a big bag all night long and have to leave it with someone to go dancing. That said, a clutch-style bag would suit you. You could choose a model with a thin shoulder strap for more comfort. As for the colours, go for it, it's a party after all.
Here we go! If you've made it this far, you should have found a luxury bag to suit you. Remember that the bag that suits you best should be a bag that you first appreciate yourself. The more you appreciate the accessory you are wearing, the greater the effect you can expect.
There's only one thing left to do now, take action and get yourself that bag that fits you so well.