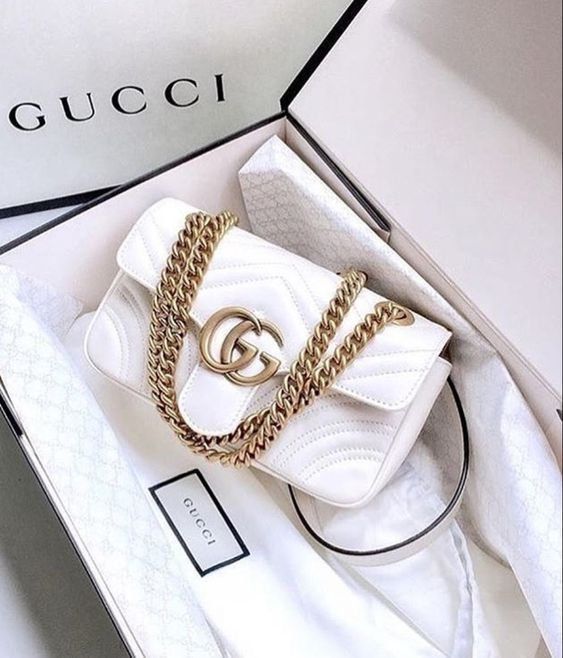 Luxury bags: how to avoid counterfeits?
Bags, those accessories that have proven their usefulness in the fashion and daily life of modern society, have become an almost basic need for almost all women (and some men). Whether it's to satisfy a sweet dream or the answer to a fashion statement, affording a luxury bag is unfortunately not cheap. The prices of luxury bags, ranging from hundreds to thousands of euros, are breathtaking. It might therefore be interesting for some to save up for several months or to turn to the second-hand market.
However, even more disconcertingly, the luxury industry (and especially second-hand luxury) is full of dishonest people.
In order for your purchase to go as smoothly as possible, here are our best tips to follow before investing in a luxury bag and to avoid being fooled by well-made counterfeits.
Model and brand specifics
Before making a purchase from an online shop, or visiting a local shop, do some research on the model you are planning to buy or your favourite brands.
Look for any discrepancies in the colour, finish, design or shape of the bag. The slightest suspicious detail should tip you off.
Also, each brand has its own characteristics. For example, Prada always uses matching colours (i.e. no contrasting colours) for all surfaces of its products.
These features exist in all major brands. It will therefore not be very difficult to identify a counterfeit that does not meet these production criteria.
Leather
It is imperative to know that luxury designers do not use just any leather. As you would expect, they choose fine leather of excellent quality.
Genuine leather is a heavy material, so the bag should be heavy too. A bag that is too fragile or too light is most likely a fake. Also, the leather of luxury bags is not sticky or greasy, unlike counterfeits.
A luxury bag, thanks to the fine and supple leather chosen for its manufacture, does not deform and keeps its original shape.
A luxury bag will have a lining, and this lining will usually be made of leather.
The hardware store
Hardware means buckles, clasps and other metal elements. Genuine bag hardware is exclusively metal. Plastic is considered to be of poor quality, so a bag with a plastic finish is a counterfeit.
If you're not sure about nature, here's a simple rule of thumb: If a material feels hot to the touch, or when exposed to cold becomes cold itself, then that material is a metal.
The hardware on a luxury bag must all be made of the same type of metal, have the same style of finish (except for the Chloé brand), and the same colour. There should be no doubt that luxury bag manufacturers are very meticulous about these details.
Seams and contours
To preserve their reputation, the great fashion designers do not tolerate any manufacturing defects. Since all their products are handmade and carefully checked before being marketed, everything has to be perfect. Misaligned, sloppy or uneven seams are not tolerated. Even less so small defects in the materials used.
So look carefully at the seams. Look even more closely at the seams around the edges. Remember that even the smallest defect invalidates the quality of the bag.
The fastener, fasteners and buttons
Check the small metal fasteners, buttons, clasps, fasteners and brand name plates. They must be of impeccable quality.
Pay particular attention to the quality and function of the closure. Zippers, if they are zippers, should be heavy and slide easily. If the zip falls off too often and too quickly, you are probably holding a counterfeit in your hands.
Also, the inside of the zip of a luxury bag should have a logo. Most luxury goods designers use high quality zips, usually of the same brand, on all the bags they make.
The brand name and logo
Make sure that the logo on the bag you are buying is the same as the original logo. Fake bags from the big brand Yves Saint-Laurent usually have the initials "SL" instead of the normal "YSL". We very often overlook these details of the items we buy. However, as ridiculous as it may seem, counterfeiters also quite often use fonts that are completely different from the original brand. Sometimes it is blurred printed letters, or brand names with spelling mistakes, or interchanged letters. Although this may seem absurd, these are details that are worth analysing, as you will be buying "legal" counterfeit otherwise. If you like to buy a counterfeit bag, no problem, just make sure you don't buy it too expensive.
The bag's serial number
A serial number serves as an indication that a bag, or any other product for that matter, is genuine.
The authenticity label with this number is usually on the inside of the bag, hand-sewn, or stamped into the leather. This is a kind of security to prevent the serial number from being destroyed without damaging the bag itself. Counterfeit bags do not have this serial number. Sometimes they do, but they are just ordinary stickers on the bag that are easy to remove.
Choose a site that promotes simple returns
If you don't like your product or you think it's dubious, you can return it, no hassle, no nonsense rules.
At Swiss Fashion DG, you can return any item, within 14 days, for the sole reason that you have changed your mind.
Some luxury brands also add labels on the outside of the bag to prove the authenticity of the item. And there is no shortage of counterfeits, but the font and size will usually be different from the originals.
There you have it. The idea is obviously not to make you specialists in the authenticity of luxury bags, but the most important thing is there. With these tips, you should be able to avoid buying counterfeits.