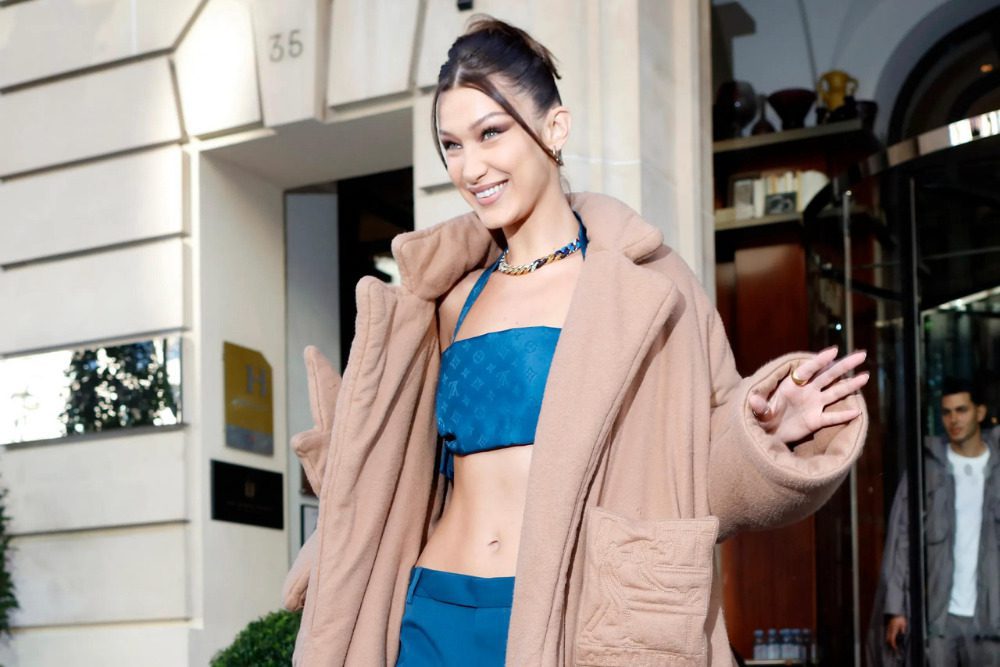 Long live spring! This season's trendy looks
If you're looking forward to the latest trends for the upcoming season, we're ready to delight you with a selection of trendy looks! Below, you'll find our most notable trends for spring!
Size Low
High-waisted jeans may have dominated our wardrobes for more than a decade, but in the spring of 2022, things are getting a lot easier! The low-rise is coming back to the forefront...
It's all about showing off the belly, so there's no point in opting for a low rise and hiding it under a long jumper.
Opt for short tops for a complete 2000s look.
Pleated Skirts
One of the hottest trends to come out during spring is the pleated skirt.
There are no real rules: printed, plain, coloured, monochrome, combined with knitwear or combined with a bra:
As long as it's pleated, you'll be on trend for spring 2022!
Apart from that, although there was a slight confusion of mini references reminiscent of the tennis skirt, it is now all about the pleated skirt.
Liquid Metal
This season we will discover a new way to create metallic shine without the need for glitter - which is often very harmful to the environment.
Instead, we encourage you to shine with liquid metallic glitter; a much more subtle, grown-up and contemporary version of glitter.
Mainly found in gold and silver, these shiny garments create a feeling of molten metal.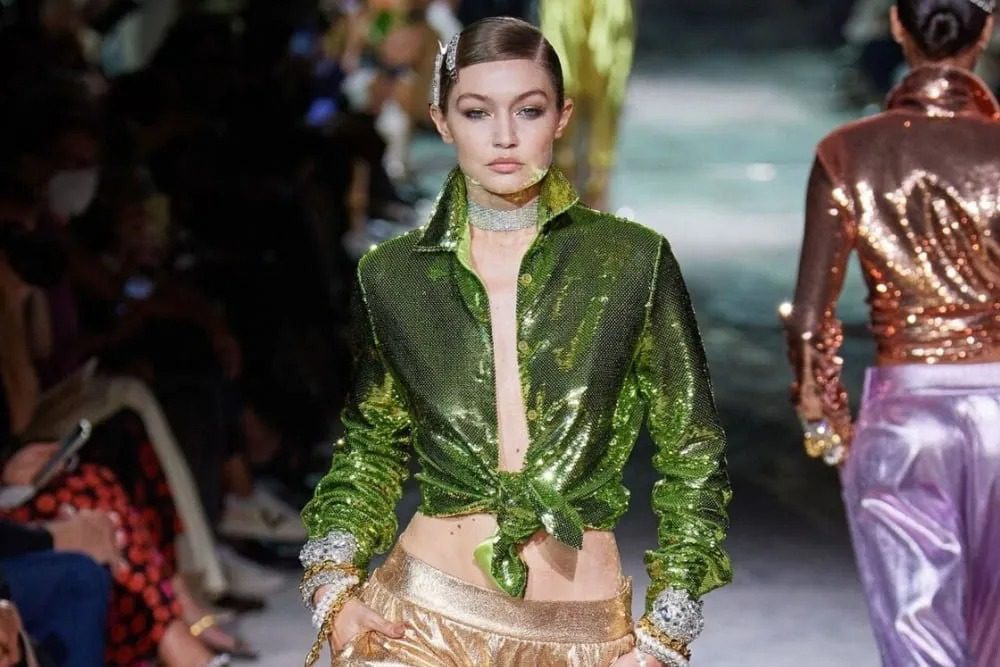 White suits
Suits may have been off the sartorial radar for several months, but next season may see the return of this fashion staple!
White, pure and complete with dramatic notes - black belts for maximum contrast and bold shoulders - these are pieces that will be iconic this season.
Leg accessories
While tights are a mainstay for many winter wardrobes, in spring very few of us think about dressing up our legs. As long as they're covered and dressed, we're happy!
But all that will change next season: feather-edged thigh-high boots, lace leggings and embroidered tights will take centre stage!
The Suspenders
Attached shoulder straps have gained popularity in recent seasons, but they should really take hold from summer 2022.
Whether it's a top with multiple straps over the shoulders and neckline, or trousers with a belt with straps that criss-cross the stomach, you'll have to give up the idea of a bikini-free tan this summer!
Knitwear
Jumpers are rarely a summer trend for obvious reasons, but after 2021's obsession with all things crochet, next season we'll see spring jumpers return in net form.
From tops, waistcoats, trousers, skirts and even bags, whether you're strolling along the beach or heading out on a date in town, you'll want to be sure to have the right look.ou will find every excuse to put on your knitted fabrics - trust us on this!