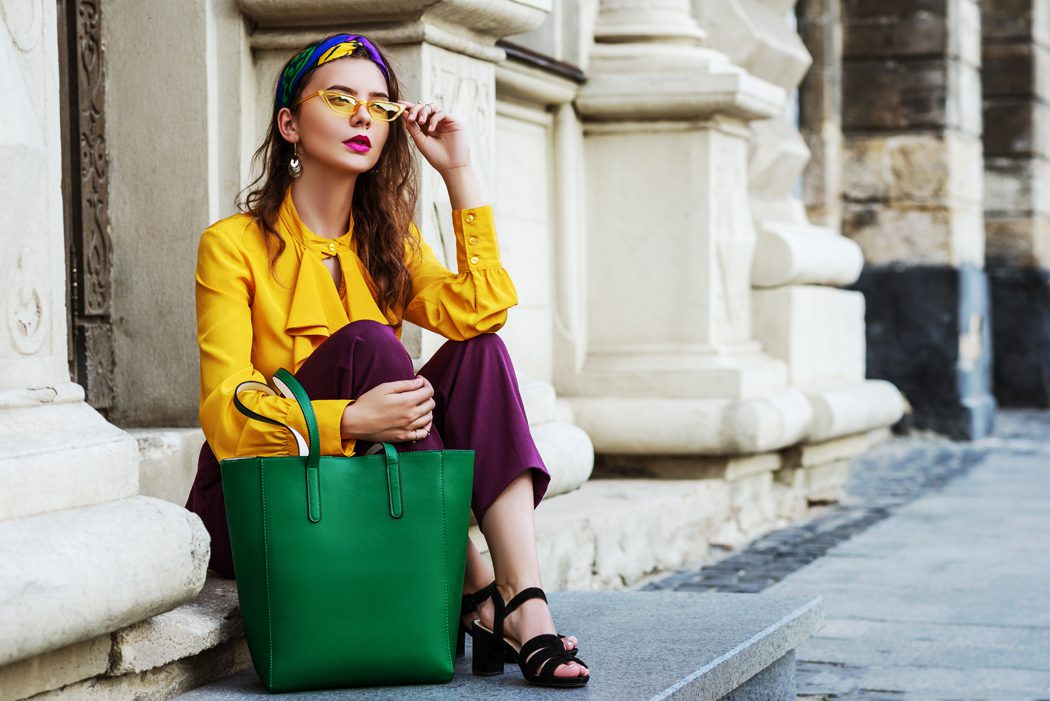 DISCOVER THE 5 TRENDY HANDBAGS THAT WILL MARK THE NEW SCHOOL YEAR!
bag Summer is already behind us, and after a great off-season, it's time to welcome
autumn and its new trends, for a back-to-school look at the height of chic! Because autumn means a return to more elaborate outfits, a time when you can have fun with fashion and its combinations of clothes and accessories. We suggest you take stock of the trendy handbags of the season. This year, there is something for everyone, so everyone has their own it-bag! Discover the one that will make you fall in love. 
The mini shoulder bag
Chic, practical and trendy, the mini shoulder bag is a must-have for any woman's wardrobe. This small rectangular cross-body bag holds all the essentials and leaves your hands free, ensuring a perfectly elegant look. Some brands such as Chanel, Gucci or Burberry have even designed convertible models: glamour effect guaranteed!
The "tote" bag
Whether you're a working girl, a housewife or a mumpreneur, this bag is a daily companion for every woman. The star of this season's catwalks, it contains everything you need without sacrificing your style (quite the opposite!). You can slip in a pair of glasses, a make-up bag and even a computer. The tote bag can be worn with casual looks as well as office wear. As far as style is concerned, we like it in leather, timeless and sophisticated.
The half-moon bag
The half-moon bag or "crescent bag" will add character to your outfits with its little retro touch and minimalist style. Popularised by the very chic Jackie Kennedy in the 60s, it has become a fashion darling since 2021, and continues to be this year's fashion essential. The best part? It is infinitely adaptable to all your desires. Large, small, soft or hard, whether you like classic or sober, don't go without!
The faux fur bag
With the rise of cocooning fashion in recent years, faux fur and its cosy effect has been adopted by all fashionistas. Usually seen on jackets and coats, bags are now sporting this comforting style. It brings softness to your look and breaks with the traditional leather bag that we rush to wear as soon as autumn arrives. With a curly wool effect or soft faux fur, it goes wonderfully well with casual chic looks. In short, we love it!
The bucket bag
The great classic that has not yet said its last word: the bucket bag! This timeless bag, which can be carried on the shoulder or in the hand, is suitable for all occasions and gives you elegance and style. Its small to medium size makes it the practical handbag par excellence, allowing you to carry all your belongings. To be worn every day with rock, bohemian, classic or even evening looks, it will adapt to all situations. Simple and efficient!
--
Finally, no matter which it-bag you choose, always remember to focus on quality! At SwissFashionDG, we select for you high-end bags brands to suit all budgets, as well as soft leather handbags Italian. These unique pieces can be kept for a lifetime. You wish to find a bag of affordable luxury that will fit your style and your desires of the moment? Follow this link to discover our shop!