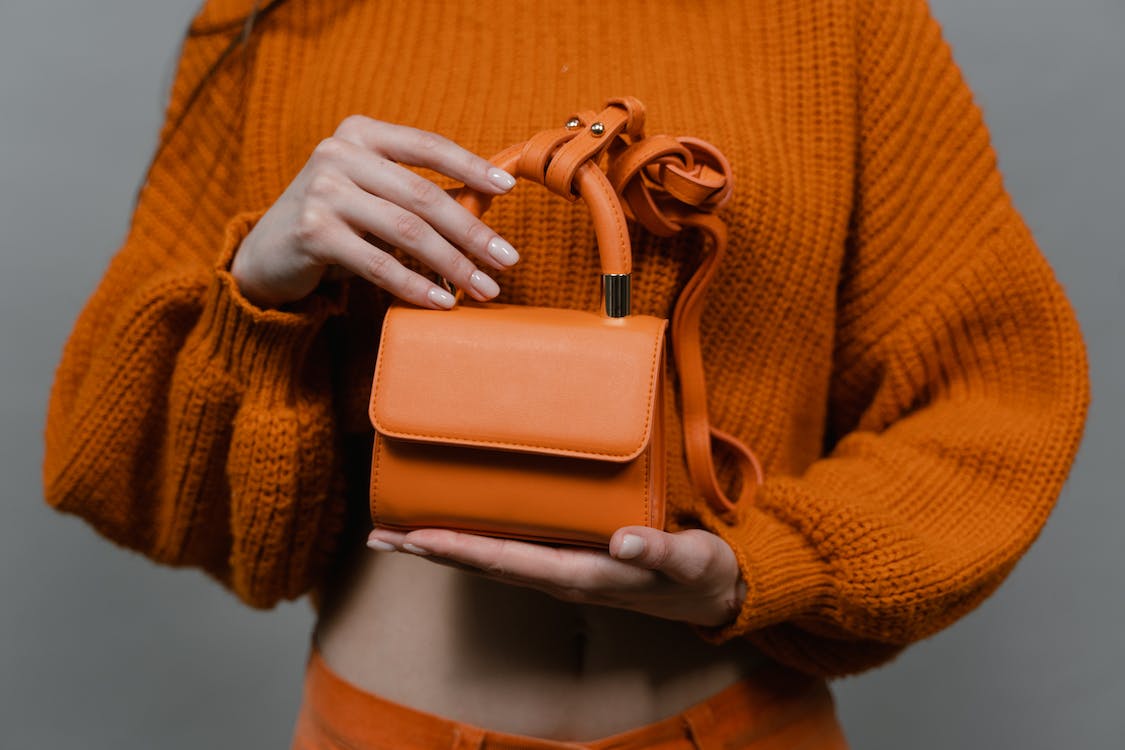 LUXURY MINI HANDBAG: THE TREND
Micro-bags and small bags have been all the rage in recent years. They've been seen on everyone from Dua Lipa and Emily Ratajkowski to Meghan, the Duchess of Sussex. This year, the micro-bag trend has taken a nostalgic turn with popular mini-bags copying the aesthetic of decades past.
Gucci Marmont Leather Mini Shoulder Bag
The Gucci House displays the hallmark of vintage luxury with contemporary chic in the Gucci Marmont shoulder bag. A minimalist design with timeless appeal, expertly crafted with supreme craftsmanship and perfectly aligned stitching, this black shoulder bag is designed with quilted leather. The front features the alluring GG motif in gold-tone metal with an embroidered logo design at the back. The adjustable chain shoulder strap adds value to its size and design. Compact enough to hold your essentials on the go, this divine black shoulder bag has become the handbag trend of 2021. Embellish your summer outfit with this timeless mini bag, pair it with a plain white shirt and loose fitting trousers to achieve a street style look like Kylie Jenner.
Prada mini bag
Ultra feminine mini bags Prada combine the best of modern aesthetics and contemporary charm. Influencers simply can't get enough of its nylon line, which can be carried in the hand or slung over the shoulder with the shiny chain.
Michael Kors mini bag
Express pure class with iconic mini bags Michael Kors which come in a variety of styles from shoulder bags to convertible backpacks, belt bags, saddle bags and more. Stylish bags are often accented to perfection with eye-catching prints and an oversized MK logo.
Dior mini bag
Accessories can come and go, but the mini bags Dior are timeless. Its sophisticated silhouettes come in textured metallic calf leather, jacquard, crinkled patent lambskin and several other variants with the signature "Christian Dior" on the front.
Louis Vuitton Mini Bag
The first thought that comes to mind when thinking about Louis Vuitton is its signature tan and chocolate hue with LV patterns. But the Louis Vuitton mini bags have received a massive facelift in the form of subtle colours, mesh lining, metal embellishments and more.
Mini bag trends: colours and types
Let's take a look at the biggest bag trends of the moment. 
Even the most original bags, such as bucket bags, can be used as style inspiration for micro-bags. Indeed, modern designers are proving that nothing is impossible when it comes to accessory style. Women can carry everything from basic make-up to car keys and even wallets in micro bucket bags.
The mini-pockets can be both practical and stylish with a beautiful chain or beaded straps. You can easily create a trendy look by combining them with a variety of outfits.
Small tote bags in beautiful colour combinations and prints such as animals or flowers can add originality to an outfit.
The whimsical design of the embossed mini bags with a floral print can perfectly combine casualness and elegance. A chain handle turns it into a chic and practical mini shoulder bag.
For a seductive look, opt for a mini handbag in black suede and infused with bohemian-chic elements. Colour and design can help you find the right balance between style and functionality.
Go futuristic with a mini handbag round or a minaudiere. Women with a preference for fashion forwardness can up their style quotient with a trendy minaudiere with a detachable shoulder strap and a circular metal handle.
The leather is one of the oldest materials that has created a niche for itself due to its exceptional durability. Mini leather bags tend to become more refined and sophisticated over time.
The mini gift bags are often made of cotton canvas, which makes them heavy but inexpensive. They are often covered with a water-resistant top layer and are very easy to clean.
Mini bags in nylon have an elegant look and are tear-resistant. These synthetic materials are characterised by a grid pattern.
Although denim was originally associated with jeans or workwear, it has slowly evolved into a popular mini handbag material due to the washed out effect it comes with.
The mini bag made of straw is a popular choice in shoulder strap variants that never fails to radiate a timeless look while being extremely easy to clean.
Women who like unusual textures can opt for mini designer bags in classic tones that can add more balance to your outfit. These can be worn with a strap or an attached handle.
A bag of minimal proportions that looks like a a toiletry kit can help you carry lipsticks and perfumes. Its cross-body style is ideal for the more minimalist.
Mini bags hobo with a short shoulder strap can be effortlessly matched with a variety of outfits. Its tiny proportions allow for the storage of cash and even come with a small zipped compartment to store coins in an orderly fashion.
Get a bohemian look with mini bags fringed. They can enhance your style, whether you're out for a weekend brunch or a night out.
Love it or hate it, there's no avoiding the mini designer bag. We are in an age where the smaller the bag, the bigger the statement. Investing in a mini bag doesn't mean compromising on function. It's simply about narrowing down your essentials to those that really matter. 
Find all our bags in our shop Swiss Fashion DG.