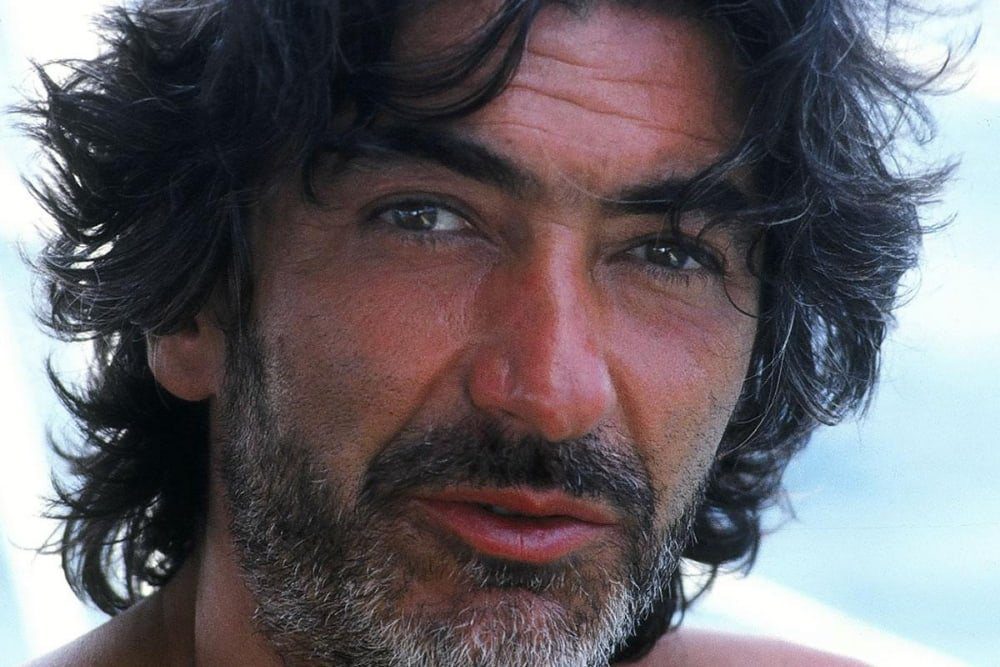 Roberto Cavalli: From the Heart of Italy to International Success
The beginnings
Roberto Cavalli was born on 15 November 1940 in Florence, Italy.
In 1957, Cavalli was admitted to the Florence Academy of Arts to follow in the footsteps of his grandfather, who was an architect. He began dating an art student, and at that moment, everything changed! "She was elegant, a beautiful Italian woman," Cavalli said of his first wife in an interview with the Evening Standard.
His fortunes grew considerably in 1960 when a friend of his launched a woolen clothing brand and asked him to hand-paint some of the pieces in the collection. The operation was a success, and Cavalli perfected his art of printing on fabric. He then began to create T-shirts and jeans with a hippie-chic style that was a real hit with Italian youth. For some time, he worked with Mario Valentino for his leather and suede.
The first innovations
At the time, he told the Evening Standard: "I had this idea of doing leather printing. I was using leather gloves from a French tannery, and when I started printing, I saw that it was possible to make pink leather evening dresses - amazing! Cavalli opened a boutique in Saint Tropez on the French Riviera at that time.
Cavalli officially launched his own line of women's clothing in 1972 during an extravagant event at the Pitti Palace in Florence. His colourful, form-fitting clothes quickly became a fashion statement in Europe for the wealthy classes. One of the first celebrities to wear one of his designs was Brigitte Bardot, and soon his shops were providing evening wear for the jet-setting customers of the 1970s. Later, Cavalli's designs were compared to those of Gianni Versace, who was known for his 1980s extravagance.
Fashion that goes beyond
During 1982, however, Cavalli seemed to lose his footing in fashion compared to other Italians such as Milan's Versace and Giorgio Armani, who were gaining worldwide recognition. Cavalli remained in Florence and no longer took part in the seasonal presentations of the new Fashion Week collections. However, his eccentric designs were soon replaced by more minimalist and chic designs, like the fashion of the 1990s.
A reworked brand image
Everything changes after he meets his second wife, the Austrian Miss Eva Duringer, whom he meets at the age of 37 and she at the age of 18. While he was thinking of quitting, she wanted to take an important part in the company and actively participated in the redesign of the brand's image.
Printing on Jean: an innovative technique
Following this, and after creating a method of printing on stretch denim, Cavalli launched a line of jeans that was a hit. He began presenting his line at Milan Fashion Week in 1995 and his short chiffon dresses and signature zebra print items (a benchmark for an entire generation) were a hit with the new generation. This includes singers Christina Aiguilera, Jennifer Lopez, P-Diddy and David Beckham.
An international success
Cavalli fully launched in the US in 2002, and sales tripled in just one year.
In 2003, Cavalli was chosen to be grand marshal of the Columbus Day Parade in New York. Notable Italian personalities are traditionally chosen, and past grand marshals have included Luciano Pavarotti and Frank Sinatra. However, Cavalli is the first fashion designer to lead the parade.
"On that day, an article in the Wall Street Journal was entitled "America la Bella". He is identified with the Italian-American community that the parade celebrates. "This country has given us all an opportunity and that is why I love America so much," he writes. "Because it accepts anyone who has the desire to build. A mix of family and entrepreneurship.